Now, your dream of writing and publishing children's books may be closer than you ever thought possible….
About Bob Bly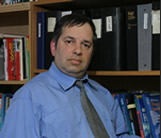 Bob Bly is a full-time freelance copywriter specializing in online, direct response, and b-to-b marketing. He earned more than $700,000 last year from his freelance writing, and became a self-made multi-millionaire while still in his 30s.
A copywriter for more than a quarter of a century, Bob has written promotions for over 100 clients including Phillips, Agora, KCI, 21st Century, Weiss Research, EBI Medical Systems, Sony, IBM, AT&T, Grumman, Crain Communications, McGraw-Hill, Intuit, and AlliedSignal.
Bob is the author of more than 70 books including The Complete Idiot's Guide to Direct Marketing (Alpha), The Ultimate Unauthorized Star Trek Quiz Book (HarperCollins), The Copywriter's Handbook (Henry Holt), The Science in Science Fiction (BenBella), and Ronald's Dumb Computer (Banbury).
He has published more than 100 articles in such publications as Subscription Marketing, Direct, Business Marketing, Writer's Digest, and Amtrak Express.
Bob's writing awards include a Gold Echo from the Direct Marketing Association, an IMMY from the Information Industry Association, two Southstar Awards, an American Corporate Identity Award of Excellence, and the Standard of Excellence award from the Web Marketing Association. He also taught writing at New York University.
Bob has appeared as a guest on dozens of TV and radio shows including The Advertising Show, Bernard Meltzer, CNBC, and CBS Hard Copy. He has been featured in major media ranging from the LA Times and Nation's Business to the New York Post and the National Enquirer.
What they say about Bob Bly
"Bob Bly is to direct marketing what Mozart is to music. --Steve Roberts, Edith Roman Associates
"America's top copywriter." --McGraw-Hill
"One of the best copywriters in the business." --Michael Meanwell, author, "The Wealthy Writer"
"Bob Bly is one of the most successful copywriters in the world. I've used his services and purchased a lot of his materials -- and always profited from both." --Bob Serling, President, Idea Quotient
"Considered one of the best copywriters in the country." --David E. Wright, President, International Speakers Network
"There's no better copywriter than Robert W. Bly, the man I call the 'King of Copy.' He can teach you more about the art and science of marketing than anyone I know." --Richard Dean Starr
"20 years ago, when Bob Bly starting teaching copywriting, the field was deeply shrouded in mystery. Now, thanks to Bob, learning copywriting, though still a tricky proposition, is much easier." --Ken McCarthy
"For over 25 years, Bob Bly has set the gold standard in results-oriented business-to-business writing." --Roger C. Parker, author, Looking Good in Print
"Perhaps the most famous copywriter of all." --Apryl Duncan
"When it comes to educating his fellow copywriters and marketers, Bob Bly is the master." --Dianna Huff
"Bly Rules!" — Murray Raphel, Raphel Marketing
"Mr. Copy." — Markus Allen, Publisher
"There is no greater authority on business-to-business direct response copywriting than Bob Bly. What impresses me most about Bob Bly is his knack for making things clear and simple." --Scott Miller
"Bob Bly is among the most accomplished self-employed copywriters in recent years." -- Steve Slaunwhite
"Bob Bly is probably the best business-to-business, high tech. industrial, direct marketing copywriter in the country." -- John Clausen
"Perhaps the most famous copywriter of them all." -- The Writer
"[A] freelance writing dynamo...." -- Writer's Digest
"One of the great copywriters in the direct marketing industry...." -- Ruth Stevens, author, The DMA Lead Generation Handbook
"...[a] copywriting giant..." --Freelance Writer's Report
"Bob Bly is a human machine who has been outputting high-grade direct marketing copy for decades. I've read a few of his numerous books and have learned much from this pro." -- Larry Chase, Web Digest For Marketers
"Renowned direct marketing practitioner and prolific author Bob Bly [is] nationally recognized for his control-beating copy. [He] knows how to write for results." --Kansas City Direct Marketing Association
"Bly is probably one of the world's most famous and experienced copywriters. He is also a noted authority on the creation of online copy and online trends." --The Compulsive Reader
Dear Author:
The most fun I've ever had as a writer … and the greatest satisfaction … was from writing my published children's books.
And … thanks in large part to J.K. Rowling and Harry Potter … the market for children's books is stronger than ever, despite stiff competition from personal computers, the Internet, and video games.
In 2006, sales of juvenile paperbacks increased 10.1% over the previous year. Total children's book sales for this year are forecast to exceed $4.3 billion.
But with the booming demand for children's books comes booming competition: of the 5,000 unsolicited manuscripts the typical midsize or large children's book publisher receives every year, only 1% to 2% will actually be purchased and published.
That's where our new e-book Writing Children's Books for Fun and Profit can help. In it, Maurcia Houck and I share our insider's tips – and long years of experience – to show you how to write a saleable children's book and sell it to a publishing house.
Including:
8 things every aspiring children's book author needs to master to have a successful career. Page 4.
Writing books for 8 to 12-year-old readers: tips on word length and style. Page 19.
Do children still read books today? The answer may surprise you. Page 9.
6 ways to find a literary agent and get him or her to sell your children's book for you. Page 45.
Writing multi-cultural books for the children's market. Page 27.
9 tips for writing nonfiction books for kids. Page 25.
How to find the right publisher for your children's book – and get them to make you an offer. Page 48.
Tips on writing for the young adult market. Page 19.
4 ways to prepare yourself for writing your first children's book. Page 6.
Competing with Harry Potter: writing children's books for the lucrative fantasy market. Page 28.
What C.S. Lewis can teach you about creating conflict in children's fiction. Page 42.
16 ways to find inspiration and ideas for your children's book. Page 31.
Increase your sales and profits by writing series books for children. Page 21.
3 tips for writing a book kids will actually enjoy reading. Page 10.
Creating children's book titles that sell. Page 34.
What every children's book author needs to know about character development. Page 39.
How to write a winning query letter for a nonfiction children's book. Page 49.
14 topics children's book publishers publish books on. Page 24.
How to come up with a great plot for your children's book. Page 42.
Tips and techniques for writing a winning book proposal. Page 52.
How to follow up with publishers and editors when you hear nothing about your submission. Page 55.
The 10 most important clauses in a children's book publisher's contract … and what to look for in each. Page 57.
How to write credible dialogue that makes your characters believable and memorable. Page 40.
5 popular themes that have stood the test of time in children's literature.
How to buckle down and get your book written on time. Page 61.
What you as the author can and should do to promote your children's book and help it sell. Page 63.
The 4 age groups children's publishers produce books for … and how to write for each. Page 15.
6 steps for writing picture books that sell. Page 16.
Publisher's "word lists" and how to use them when writing books for beginning readers. Page 18.
6 steps to writing engaging biographies for young readers. Page 26.
4 shortcuts for finding great names for the characters in your children's books. Page 40.
And more….
Use it risk-FREE for 90 days!
I can't guarantee you'll write an award-winning, best-selling children's book. That's largely up to you.
But I can – and do – guarantee your satisfaction with Writing Children's Books for Fun and Profit.
If, after reviewing Writing Children's Books for Fun and Profit, you are not 100% satisfied for any reason – or for no reason at all – just let me know within 90 days.
I'll refund your $29 payment in full. No questions asked.
And you can keep the e-book FREE, with my compliments.
That way, you risk nothing.
So, what are you waiting for?
In 90 days, you could be no closer to your dream of being a published children's book author.
Or, you could be on the phone, with your literary agent, who's saying those words every writer longs to hear: "We just got an offer on your book!"
It's entirely up to you.
To review Writing Children's Books for Fun and Profit in your home or writing office on a 90-day risk-free trial basis, click below now:

Sincerely,
Bob Bly
P.S. Most children's books authors don't get rich. But you never know: J.K. Rowling became the first billionaire writer from the Harry Potter series – and is richer than the Queen of England!
P.P.S. Quick-Response Bonus! Order Writing Children's Books today and get a FREE copy of my 50-page Special Report, How to Write a Book and Get It Published (list price: $29).
In it, you'll discover:
How to find a great idea for your book. Page 9.
Writing the "bullet-proof" book proposal. Page 19.
Using "positioning" to sell your book. Page 29.
Why you should write and publish a nonfiction book. Page 3.
Make $10,000 a month selling e-books. Page 42.
Sell your books through online newsletters. Page 45.
Best of all, my report on nonfiction book publishing is yours to keep FREE, even if you decide to request a refund on our Writing Children's Books e-book.
So what are you waiting for? To order Writing Children's Books … and get your FREE Special Report … just click below now: